Logos work hand-in-hand with branding, but don't have to be encompassed only as branding. Logos offer personality for advertising campaigns, specific products and much more. While branding shows the ideals of the company, a logo can show the vision of a division. At squareFACE, we enjoy adding a little pizzazz to the mundane, and enjoy challenge of expressing a product's unique features, through insightful and clever typography and illustration. Let us bring your imagination to life through your logo.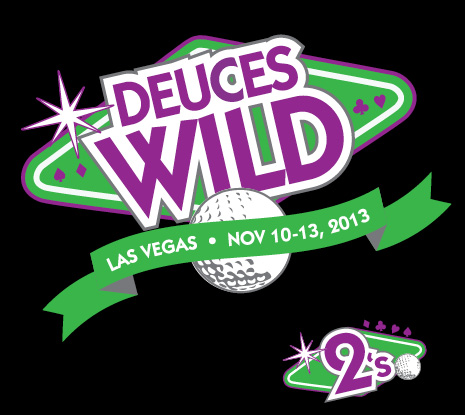 Featured Project
Some people get logos and branding confused. While they often go hand-in-hand, a logo also can be for a simple event. This unique golf tournament, Deuces Wild, incorporated a poker tournament, go-kart racing and a visit to shoot machine guns. We loved the opportunity to create a logo that showed off all the excitement of Las Vegas.
The golf tournament was a two-person event, so the "Deuces" part of the name really highlighted that fact. We used the classic "Welcome to Las Vegas" sign shape to create imagery that would instantly spark the Vegas nightlife. With the secondary "2's" logo, the tournament was able to put the icon on merchandise to help participants remember this amazing event.
This event was backed by the Las Vegas Convention and Visitors Bureau, and we enjoyed the opportunity to highlight all that makes Vegas special.