Branding can be the most important part of your business' image. It's the mark that shows potential customers what you stand for and what products/services you offer. The brand develops a relationship with clients even before your sales force is able to meet them, and elaborate on why a client can't live without your company. At squareFACE, we recognize the importance of a brand. We have worked with companies for things as simple as repositioning its current brand, and as complex as a complete brand overhaul. Creating or refining your mark to entice new customers to engage with your company is our goal. Let us help increase your bottom-line by maximizing the impact your brand has on the marketplace.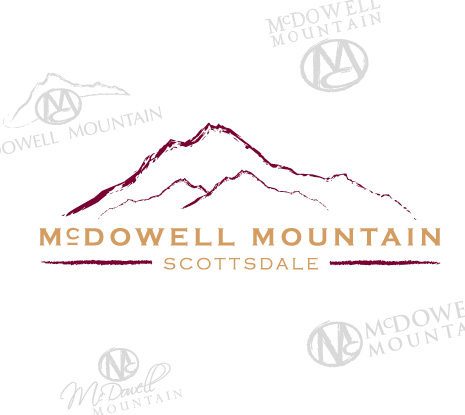 Featured Project
When Sanctuary Golf Club in Scottsdale, Arizona came under new ownership and underwent an extensive remodel, they reached out to us to re-brand the golf course. With the community surrounding it, and the course itself located at the base of McDowell Mountain, the re-brand involved changing the name.
A number of ideas were discussed about what icons could be used to best represent the new face of the golf club. Roadrunners, cacti, branding irons and many other desert icons were discussed. But after a number of different drafts and back-and-forth, we decided to use imagery of McDowell Mountain itself to represent the renovated golf club.
We also decided to use the city name "Scottsdale," as we thought it may help merchandise sales and exposure across the country.